ADVANCED SOLUTIONS
We are a Quebec home-based company that specializes in lighting products for horticulture and surface disinfection using LED technology.  We are dedicated to design, assembly, marketing lighting system and its installation adapted to different plants and projects.
LED technology delivers high luminous efficiency which allows extraordinary energy savings and low maintenance costs.  The useful brightness of our luminaries has long life expectancy.  The useful brightness of our luminaries has a long service life. Our technology also helps protect the environment because it is recyclable and does not contain mercury such as fluorescent tubes.
The 7 sustainable development principles of ADSOL
ADSOL is totally committed to sustainable development
(Inspired from Quebec Sustainable Development Act and its 16 principles)
Our principles:
• Promote people's health and quality of life.
• Environmental protection.
• Participation and commitment.
• Prevention and precautions.
• Cultural heritage protection.
• Biodiversity preservation.
• Responsible consumption and production.
Logo significations:
• Blue and whites represent Mother Earth's colors.
• Water droplet is for the access to pure and crystalline drinking water.
• The blue circle represents pure sea and no pollution.
• The blue light circle represents pure air and the atmosphere without greenhouse effect.
• The green gear shape symbolizes companies committed to sustainable development.
What are our values?
Permanent innovation, commitment to the environment, efficiency, quality of our products, collaboration with our clients in their projects. Contributing to the health and quality of life of the world through LED lighting.
What is our vision?
Through the establishment of phytosanitary lighting systems, ADSOL wishes to contribute to the development of a pesticide-free, bacteria-free and healthier horticulture for humans.
What do we do differently?
Our phytosanitary lighting systems prevent the development of fungi, bacteria, pathogens and other types of diseases such as insects, thus avoiding the use of pesticides and other hazardous chemicals.
Our luminaries emit wavelengths in the visible and the non-visible light. They can eliminate all types of pathogens and make plants stronger and healthier.
Blue and violet reduce the growth and spread of certain pathogens such as fungi and bacteria.
Then, our luminaries were designed for the three specific targets: pesticide-free horticulture, surface disinfection for food processing places and food life extension. Each system uses the same basic technology and we combine different wavelengths to find the synergy for each project needs.
Our luminaries are able to simulate the components of the visible and non-visible spectrum of the sunlight which is very important for plants.
What is our mission?
Our mission is to commit to providing you with high quality, durable lighting products that will be a direct replacement for the incandescent, halogen, metal halide, high-pressure sodium and CFL light bulbs you are currently in use.
We develop innovative solutions for our customers and we can offer you the latest LED technology available in the market.
We want to offer you our expertise to help you design a perfect LED lighting system for your projects. We do not just want to sell lights. Our goal is to provide a personalized service and consultation to ensure that the product you purchase meets or exceeds your expectations. Thank you for taking the time to visit our website.
Expert Partners Agree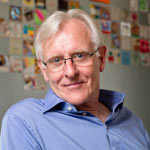 "No man but feels more of a man in the world if he have but a bit of ground that he can call his own. However small it is on the surface, it is four thousand miles deep; and that is a very handsome property."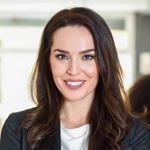 "Many novice real estate investors soon quit the profession and invest. When you invest in real estate, you often see a side of humanity that stocks, bonds, mutual funds, and saving money shelter you from."